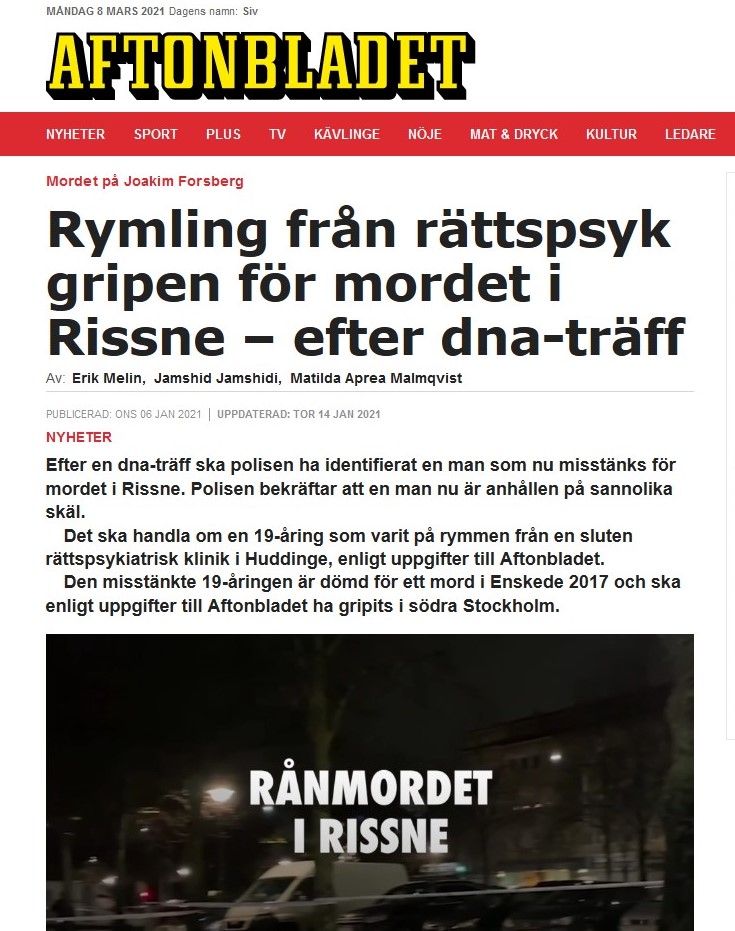 What made you do the first and the second murder?
He said we where in war with afgans and we had rankings in the group so I did what I had to do.
Second murder in Rissne. What happened?
He said my head took fire and I needed money. It did'nt turned out the way that I planned it. I got resistance from the man by the bank. I gave him a warning but he did'nt listen.
What's your dream I ask.
I don't have no dreams right now I'm just living in the present.
Will it be a movie about the murders?
He said yes he could be in a movie about the murders. To be an actor.
More to follow.
PS. This is a well looking man. He looks like a young Orlando Blom. And he looks very well. He's a nice guy.
More to follow. To be continued.
This is a scoop a very special interview you only find on this place. More stories will follow. Not even BBC, CNN, Aljazera has done interview like this close and personal.
THE BLACK CLAN. SWAG OF A GOD NEWS.